Paris is growing. Massively. In 2016 the French capital and the surrounding départements were merged to form the "Metropole du Grand Paris" administrative unit. A total of 10 million people live in this enormous metropolis and there are plans to modernise and massively extend its infrastructure over the next few decades. 200 kilometres of underground railway including 68 new stations are planned, some of which are already under construction. The order books of crane contractors are filling rapidly.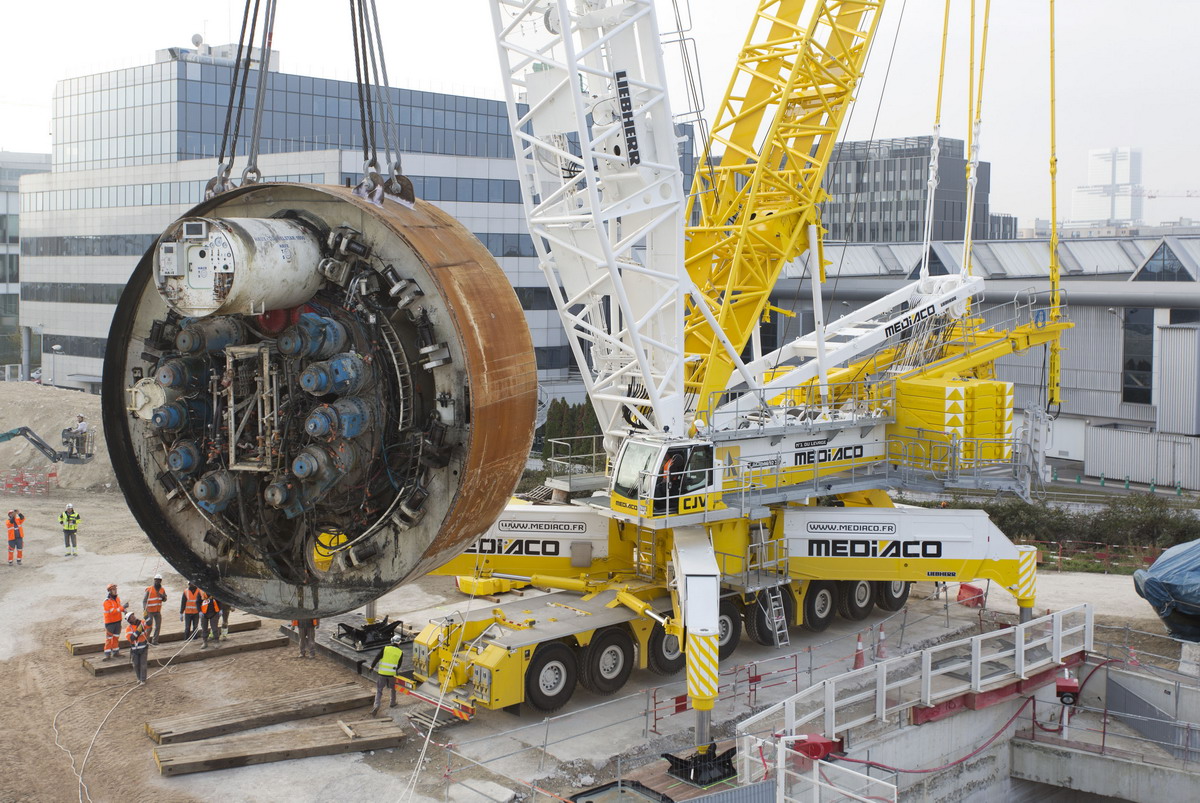 The disc cutter with hydraulic drive units for the drilling head measures around eight metres in diameter.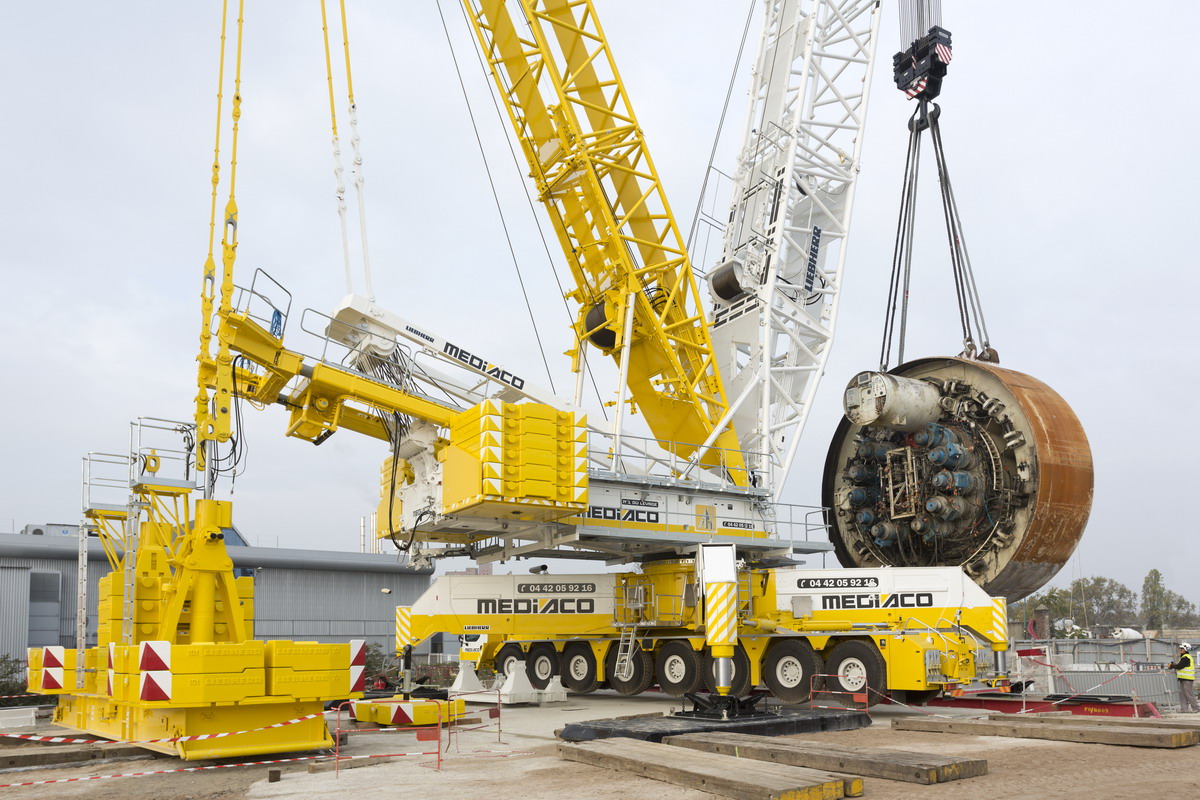 Flexible crane equipment – the 150 tonne derrick ballast with a variable radius (shown suspended in this case) was only required for the first phase of the hoist.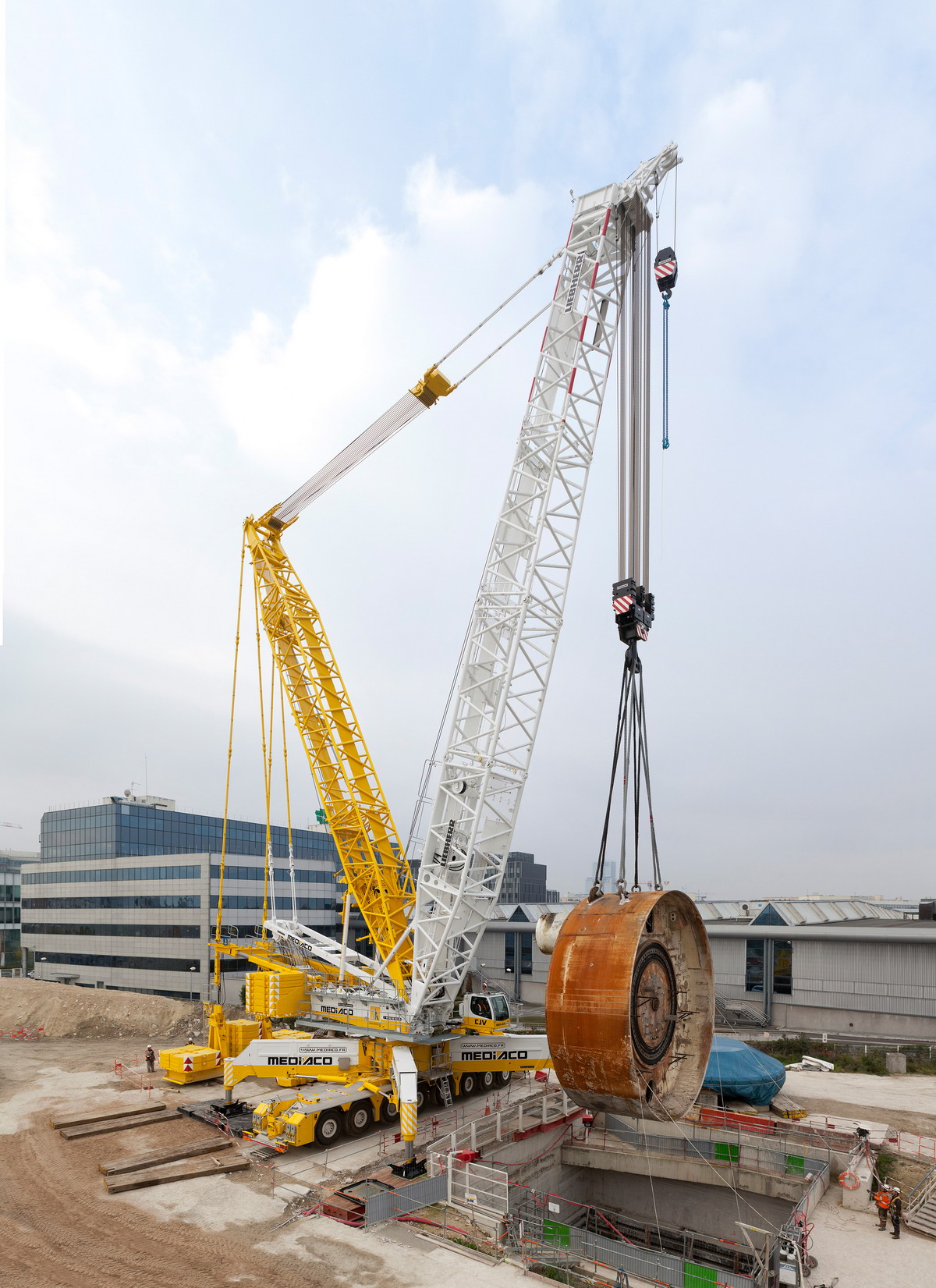 Compact power pack – the new LG 1750 operated by Mediaco hoisting a disc cutter for a tunnel drilling machine. The crane in this case is hoisting a gross load of 292 tonnes with a maximum radius of 17 metres.
text & pictures by Liebherr Ehingen